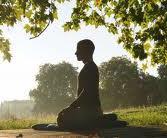 Date:
Saturday 15 February 2020 (10:00 -13:00)

Location:
Grup Shambhala Meditació de Barcelona
Mindfulness/awareness meditation is the foundation of all that we do at the Shambhala Meditation Center.
Meditation is a natural state of the human mind—at rest, open, alert. The practice of meditation has been taught for over 2,500 years as a vehicle for realizing the beauty and magic of the ordinary world without aggression or manipulation.

The teachings of Shambhala Buddhism emphasize the potential for enlightenment inherent in every situation or state of mind. Through discipline, gentleness and a sense of humor, the practitioner is invited to let go of conflicting emotions and wake up on the spot.