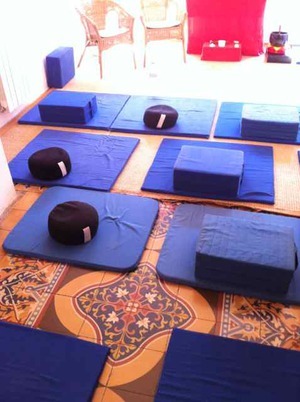 Date:
Saturday 1 December 2018 (10:00 -18:00)

Location:
Grup Shambhala Meditació de Barcelona
A nyinthün is a one-day intensive group meditation practice.
For this nyinthün we will combine meditation practice, in which we settle our mind, with moments in which we connect with our body in a fresh and simple way that invokes being present and aware. It is a day shared with others where we synchronize mind and body and move toward maintaining a meditative state as we incorporate physical movement into our day.

It is a day open for anyone: from those with little meditation experience to others with a strong meditation practice. The schedule will be from 10 to 18h with a break for lunch from 13:30 to 15h. (For those who want to eat at the center during lunch, we recommend that you bring food to share with others). To participate, it is not necessary to stay the entire day. You can arrive and leave as you feel fit.

Questions? Send to [email protected]
We look forward to seeing you!